If you are sick of constantly adjusting your thermostat to choose the right temperature, and are frustrated by coming home to find your house is not at the temperature that you would prefer, you may be considering a smart thermostat. A smart thermostat can keep your home at the perfect temperature when you need it, so you won't ever have to come home to an uncomfortably hot or cold home again.
Ecobee vs Nest Smart Thermostats
These thermostats may be more expensive that their affordable traditional manual counterparts, but they offer a wide range of additional features and may even end up saving you money in the long term by not heating or cooling empty spaces.
Both Ecobee and Nest  smart thermostats make high-quality thermostats that are smart enough to communicate with a variety of other Smart Home devices as well as your smartphone or other smart device, and can learn your schedule and preferences so that your home will always be at the exact temperature that you prefer. Consider the features of the Ecobee vs Nest to choose the thermostat that is perfect for your home.
Ecobee vs Nest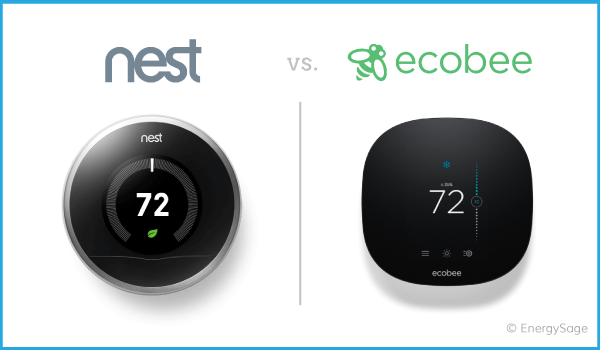 Cost
The latest models of learning thermostat for both Ecobee and Nest are priced identically at $249. While you can sometimes find sales on either, in general the cost is not a consideration for the highest-end model for either company.
Previous generations of either thermostat will cost you less, depending on where you get them, and the Nest E is designed for affordability at only $169.
Features
Ecobee4 is hardwired and depends on electricity to run, so if your power cuts out you will lose power completely in the thermostat as well. The Nest, on the other hand, will operate either off of batteries or off of your home's electricity, so it will keep running and keep track of your settings in case of a power outage.
The Nest comes in black, copper, white, or stainless steel, for lots of versatility in design, whereas the Ecobee comes in only one color; a black front piece and blue strip with a white casing, with no other color choices available.
The Nest has a sleek round design that looks good in your home and is very intuitive to use with the Smart Touch dial design. The Ecobee has a larger screen for more extensive information display.
Connectivity to Smart Home Devices
Both of these thermostats are compatible with a wide range of other Smart Home devices. Ecobee4 can recognize when your home has a ventilator and utilizes cool outdoor temperature to reduce dependence on your air conditioner when appropriate. It can also regulate indoor humidity to prevent frost buildup in cold weather and high humidity environments.
Nest offers a useful feature for homes with heat pumps and auxiliary heat called heat pump balance, which can allow you to choose how much auxiliary heat to use. Both devices can work with Alexa or Google assist. Nest Thermostats can be turned up or down by asking Alexa.
Ecobee4 has a built-in Alexa voice service that will understand voice cues the same way Alexa does and has many more features than room temperature, like music, setting timers, etc., making the Ecobee a better preference for connectivity with Alexa.
Both thermostats are equally useful for asking Google Home to adjust the temperature. Ecobee3 is compatible with Apple's homekit, which allows you to control your thermostat from your iPhone or iPad using Siri, while Nest will not work with Apple's Siri due to Google's fierce competition with Apple.
Energy Saving
One of the best reasons for buying a smart thermostat, and one of the best justifications for the cost, is the capacity of a smart thermostat to save you money on your utility bill while not sacrificing on comfort.
While both the Ecobee and the Nest aim to help you conserve energy, the Nest is a little bit easier to use for energy savings. Whenever you adjust the temperature to a level that will help save energy on the Nest thermometer, a leaf icon appears to indicate this and to encourage you to choose an energy efficient setting.
As the Nest learns your preferences, it will show the leaf icon whenever you choose a temperature setting that saves energy based on your specific habits.
Ecobee
Ecobee3
The design of the Ecobee3 is modern and attractive, although not as minimalist as The Nest
Thermostat. The 3.5 in QVGA touch screen allows for you to see controls as well as program the thermostat.
The Ecobee3 plugs into your home's HVAC system C wire, which may create a little bit more challenging installation for some people than the Nest, which can utilize a built-in battery or plug into the wires used to control the heater and air conditioner.
One Ecobee unit can support up to 32 Wireless sensors, each with a range of 45 ft, so that you can achieve perfect temperature control even in a home with many rooms or in a drafty home.
The control of the Ecobee3 is very intuitive, with the ability to change the temperature setting temporarily simply by holding your finger and dragging up and down.
You can control the ecobee3 from the smart interface or from your smartphone or other smart device. In "follow me" mode, this Ecobee3 can choose to use input for a sensor only if there is motion in that room, so you are not paying to heat or cool and unusually drafty room when you're not in it.
You can set this device to away, but it will override the away setting if it senses that somebody's home. Small pets should not set off the device. The intuitive data provided by the app will allow you to notice temperature trends and changes over time.
Ecobee4
The Ecobee4 loses nothing on its predecessor, but includes several more useful
features and a general improvement on design. Amazon Alexa is built into this Ecobee so that it can do everything that Alexa can do, from control your other smart devices, to shop or play music, all using Alexa voice commands.
The display is a little larger on the Ecobee4 and the LED strip on the top edge will glow blue when you begin a voice command with Alexa so that you know the thermostat is listening.
This thermostat can read not only the temperature and humidity, but also motion and proximity. Like the previous model, this Ecobee comes with one remote room sensor and allows you to buy more.
Some issues with the slider on the Ecobee3 have been resolved in the Ecobee4, resulting in an extremely intuitive touch screen display system. You can tap into the current weather as well as a 5-day forecast as well.
Nest
Nest 2nd Generation
The second generation Nest has an attractive circular display that is intuitive to control and looks good in your home. It is 2.75 in, as opposed to the 3.25 in in the Nest 3,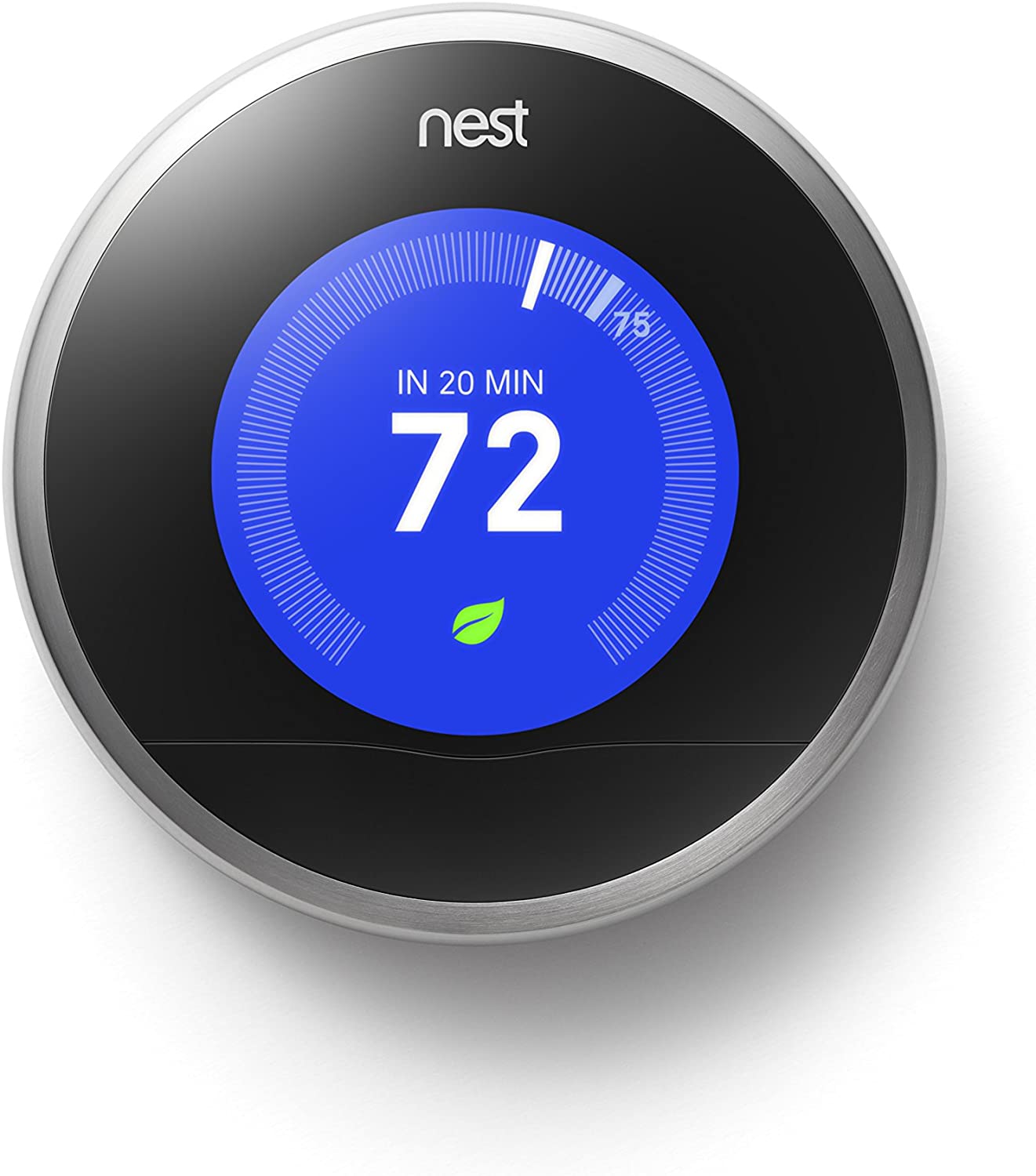 and it's a little bit bulkier as well. While the screen is attractive and has high quality and a good size, these things have all been improved in the Nest 3.
Neither the second or third generation of Nest will support Apple's home kit, since Nest is owned by Google. It does, however, integrate with most other features like Alexa, Google Home, Phillips, Etc.
The second generation Nest can auto-schedule and offers remote control as well as energy conservation. Auto away feature lets you save energy when you walk away.
Nest 3rd generation
The 3rd generation Nest has improved on the second generation in most ways. Far sight allows this thermostat to know when you are home even from all the way across your home,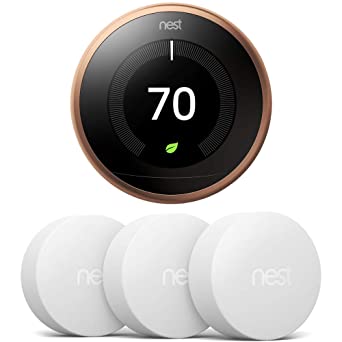 and will light up to show you convenient information, making for an integrating feeling Smart Home.
The newest generation Nest also features a heads-up in case you have any problems with your HVAC system, which is an important safety feature that is an important improvement over the Nest 2.
The 3rd generation Nest will learn how long it takes to cool or heat your particular home and adjust itself accordingly, so you won't have to wait for the temperature to finish changing when you wake up.
The Nest 3rd generation will notice changes in weather and auto adjust to accommodate them using its increased sensing capacity.
Nest thermostat E
The Nest Thermostat E is a more affordable version than other generations of Nest, being priced at only $169.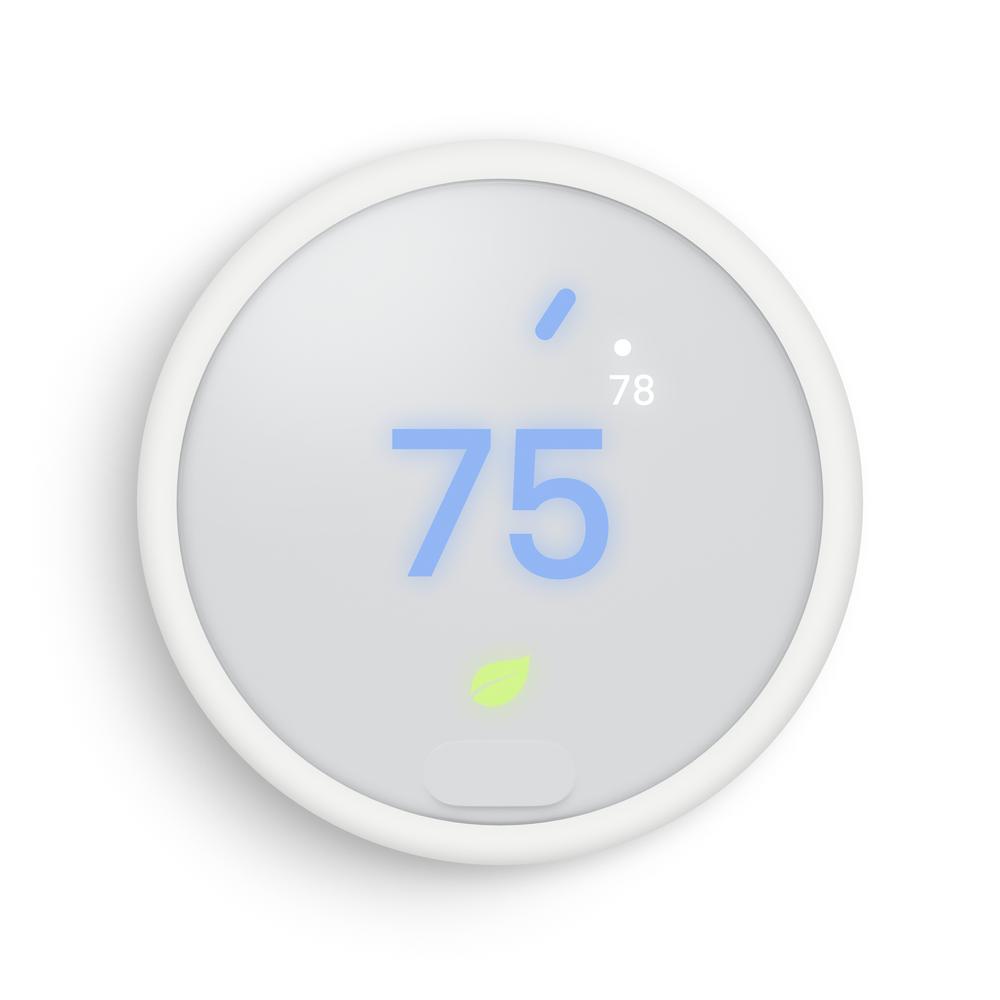 It achieves this lower price tag by reducing the quality in a couple of ways.
Perhaps most immediately noticeable is the plastic hardware construction and low resolution screen which make this thermostat considerably less quality in appearance than the other Nest thermostats.
Nest also gives up its far sight display which was such a great advancement in the third generation, and this thermostat does not come with a remote temperature sensor, so it is only appropriate for a small space or a home that stays generally the same temperature throughout.
This is a great thermostat, however, if you want an affordable thermostat that will communicate with your smart phone and other smart devices for a reasonable price. You won't find a thermostat that can learn and offers remote control for less. Hopefully this Nest vs Ecobee review has helped you in determining which is the better choice for you.